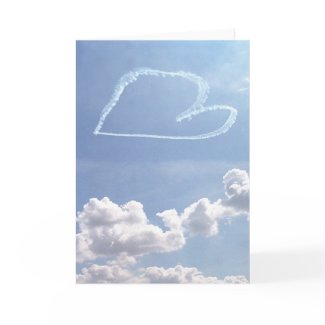 Yes — Valentine's Day. What if you gave a piece of yourself to your Valentine this year? Get your feet wet or practice up your story-telling skills by writing to your Valentine this year. Giving special people in your life a short story of a special memory is an excellent way to give of yourself for Valentine's Day. Every person's view of a situation is a bit different. Share your view through memoir.
Some examples of ideas you can write about for your Valentine (depending on who they are to you) could be…
Love Letters and Valentine's Day
Valentine's Day is synonymous with love letters. But, instead of just touting Browning about your undying love, tell a specific story that shows your feelings. Words that you have put together in a story mean more than just reciting. Take a few minutes and write to your significant other about one aspect of your relationship. It could be:
The day you first laid eyes on him/her — describe how you felt, the setting, if you were nervous or not, why or why not, the circumstances of your first meeting
Your wedding day from your view point — write how you were feeling that day, what was going through your mind, describe how you saw the church or venue with details — your personal impressions
Your favorite funny or happy story about you and your significant other
Write about "your song", "your place", "your favorite vacation", etc…
Write about a memory that belongs to you or both of you exclusively
Other Special Valentines
Is your Valentine a best friend, parent, grandparent, child, grandchild, a teacher or mentor? Here are some ideas for a memory story to share:
Write about how you felt the day your child or grandchild was born. Was it snowing, raining, sun shining? Was it at a hospital, at home, in a taxi? How did you feel — what did you do — who was with you?
Write about a specific instance when your Valentine was there for you — supporting, loving or just as a listener when you needed it most. Write about how it helped or affected you. Write it as a story, like they were sharing your mind as it happened.
Write about a time you observed your Valentine and they didn't know you were there. What were they doing? How did it affect you? Who was there? What was the setting?
Use this opportunity to learn to write in a showing rather than telling manner. Use descriptive words that put the reader in your mind and place — sharing what you were thinking, feeling, seeing, touching, hearing. Use inside jokes or references that will add to the personal aspect of the short memoir. Practice makes perfect and your Valentine will be touched by your honesty and writing.
All Things Old are New Again
Your Valentine may have heard these stories before but putting them down on paper and giving them as a gift is something they will undoubtedly cherish. Your voice is unique — use it to tell the story from your viewpoint (which is also unique).
This is my best suggestion for a meaningful, heartfelt gift for your Valentine this year. Give the gift of memories by writing a memoir story.
Image credit:
Incoming search terms: